Online Business Brochure or Catalog Website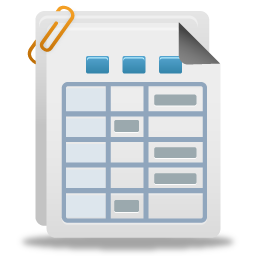 A business brochure or catalog website presents your visitors with photos and descriptions of your products and/or services. This differs from an E-commerce Website, in that the product and/or service provided by you is not sellable over the internet. Businesses like dentists or physicians, restaurants, hair-stylists, day-care centers, photographers, hotels/overnight accommodation, catering services or authors & artists are examples of businesses that would benefit from these types of websites.
Online business brochure/catalogue websites provide detailed, accurate and updated product and/or services information, including images, descriptions and prices, which help potential customers locate the products and/or services they want, and ultimately lead them to you (or your product) via your front door, telephone or email address (whichever you prefer).
An Online Business Brochure or Catalog website's target is to offer your offline business the opportunity to advertise online, and take advantage of the incredible opportunities that digital marketing (and commerce) can provide. This is especially helpful if you prefer keeping human interaction between your business and customers.
One way to keep your Online Business Brochure or Catalog Website "alive", is by including social media links, i.e. an active blog, or even a live Twitter or Facebook feed, into your website design itself. This way you can keep your customers up to date with any marketing efforts (promotions, specials, happy hour, etc.), new additions to your business, or relocations or any new information relevant and related to your business.
The purpose of any Online Business Brochure or Catalogue Website (showcasing a product or service) is to build a fan base, ultimately to which future publications can be directly marketed.
We can help you get going by:

setting up your basic website, including information and images provided by you (or alternatively researched and gathered by us, conditions apply)
helping you setup social media pages (e.g. Facebook, Twitter, etc.)
helping you get started with your own blog (on which you can allow comments and discussions of your publications/services)
giving you the option to easily add pages, products and services to your website yourself
adding new content to your website for you at a minimal fee
adding any combination of the following options to your website:

online contact form which visitors to your website can use to email you with requests/inquiries
mailing list and email format you'll use to send out (fans can subscribe to your newsletter, in which you can share new releases, products on special, updates to your website, or any other news related to your product(s) you'd like to share with fans, sent directly to their email inbox)
bilingual website setup (Afrikaans / English)
live Twitter or Facebook feed
bookmarking buttons, (such as a like this page on Facebook)
simple product/service inquiry buttons

Interlinking all the above-mentioned services
Examples of Online Business Brochure or Catalog Websites:
Health care practitioners

A health care practitioner website usually includes:
biography page
current health news
information topics (articles)
health care tips
video tutorials (where the health care practitioner provides the information)
free downloadable content (e.g. health-care guides, recipes, eating plans etc.)
contact page where people can enquire about products/services rendered
newsletter subscription
directions to the physical location of your practice
instructions/requirements for new patients
costs of a visit and/or specified services
blog for discussion questions, usually used to answer general personal health questions submitted anonymously
Some examples of Health Care Websites:
Restaurants/Take Aways

Restaurant/Take Away Websites usually include any of the following:
a page with background information on the business (how it started, when it started etc.)
advertisements for promotions/specials/new products/competitions
products & prices
menu
store locator & contact details
social media links (Facebook/Twitter)
newsletter subscription
contact information for

comments
responses to vacancies advertised
feedback on services/products

gallery of Sponsorships (teams sponsored) or other community involvements
Some examples of Restaurant/Take Away Websites:
Hair-salons

Websites for hair salons usually include all the basics of an ordinary website:
a page with background information on the business (how it started, when it started etc.)
services & prices
social media links (Facebook/Twitter)
newsletter subscription
contact information for

comments
responses to vacancies advertised
feedback on services/products

map & directions of location
link to e-commerce section (if applicable for products used/suggested)
BUT it can/should also include
a showcase (gallery) of work done
advertisements for promotions/specials/new products/competitions
sponsorships and/or community involvements
Examples of Hair-Salon Websites:
Day-care centers/school/after-school Websites

These websites usually include
an introduction to and history of the institution

including introducing principle & staff

forthcoming events
current news
online copy of newsletter(s) sent to parents
important documentation (e.g. rules & regulations)
photo gallery of

the institution itself
passed events
children's activities / outings / sports / learning adventures etc.
top achievers
prefects

downloadable files for parents

extra worksheets or links to websites offering these
enrollment/registration forms
school song and other school related information important and unique to the institution
programs of special events
etc.

contact information & directions to the institution
Examples of Day-care Centers/School/After-school websites:
Photographer Websites

Websites for photographers usually include more photos than information to serve as showcase of the photographer's skill in photographing his field.
It does include the following:
showcase (gallery) of work
information about how and in which areas the photographer works, and also what services are provided (print or digital photos, compilations on disc or in book format, etc.)
information about specific skills or target audience
contact information
Example Photographer Websites:
Hotels / Overnight accommodation / Game farms


These websites all include the basic structure of websites, i.e.
background information about the place (maybe even an introduction to the owner(s))
interesting information about the industry (if applicable)
contact details for bookings
structures and prices
any investment opportunities (or others) related to the place
etc.
But a photo gallery is very important to give potential customers the feel of the place and stimulate their curiosity and desire to visit the place.
Examples of hotels / overnight accommodation / game farms etc.
Author/artist Websites

>An author/artist website usually includes
a biography
a catalog of published books and works
excerpts from some works (or samples of music) – this can be offered in free downloadable (or viewable) files
links to publications on websites like amazon.com, loot.co.za, takealot.co.za, etc.
reviews and comments on the author's publications.
Events – things the author is involved in (e.g. training kids about the subject of your book, providing exercises fans can do while listening to your music, etc.)
Media – video clips of events in the author/artist's life, related to the product/publication (e.g. while you're training someone)
Free teaching resources (if applicable)
A contact link where fans can send personal enquiries and/or comments
** a link to a section where fans can purchase your publications online (which makes it an e-commerce website)
Examples of Author/Artist Websites:
Catering & Event Management Websites

A catering/event management website usually includes
an introduction to the company
an introduction to the directors/members of the company
an introduction to the team/staff
a description of the company's services
a blog with updated posts on events
links to social media
testimonials from customers
showcase of customers (usually logos and links to customers' websites)
gallery of events covered
contact information
It can also include
menus
meal plans in downloadable form
ideas on planning an event
job vacancies or how to inquire about a job
Examples of Catering & Event Management Websites:
Please Note:
The abovementioned types of websites are by far not all the types that exist. Any type of business can benefit from a website.
The example websites are not necessarily created by us, the links are for demonstration purposes only.
Any of these example Online Business Brochure or Catalog Websites can benefit from an e-commerce section on their website where they can sell a product related to the online business. Read more about e-commerce websites here.
---
Related Articles: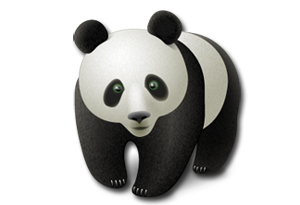 Promoting a community or organization on a website can be classified in one of the following groups: Community Building Websites, Directory Listing Websites and Websites for non-profit organizations. Read more about these types of websites
here
.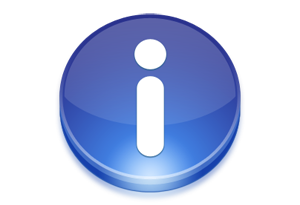 Informational websites are great for sharing and/or selling information. Read more about how this works
here
.
E-commerce websites have one single purpose: to present your product(s) to online customers in an easily accessible fashion. Customers can shop from the comfort of their own home. Read more about E-commerce Websites and view examples
here
.